Magellan Rx Specialty Summit: Growing from here
Magellan Rx Management hosted the 18th annual Specialty Summit on August 31. The 3.5-hour virtual event was packed full of key insights and updates that left all our attendees feeling revitalized and energized to tackle the complex specialty pharmacy challenges that continue to drive us toward growth and, ultimately, total transformation.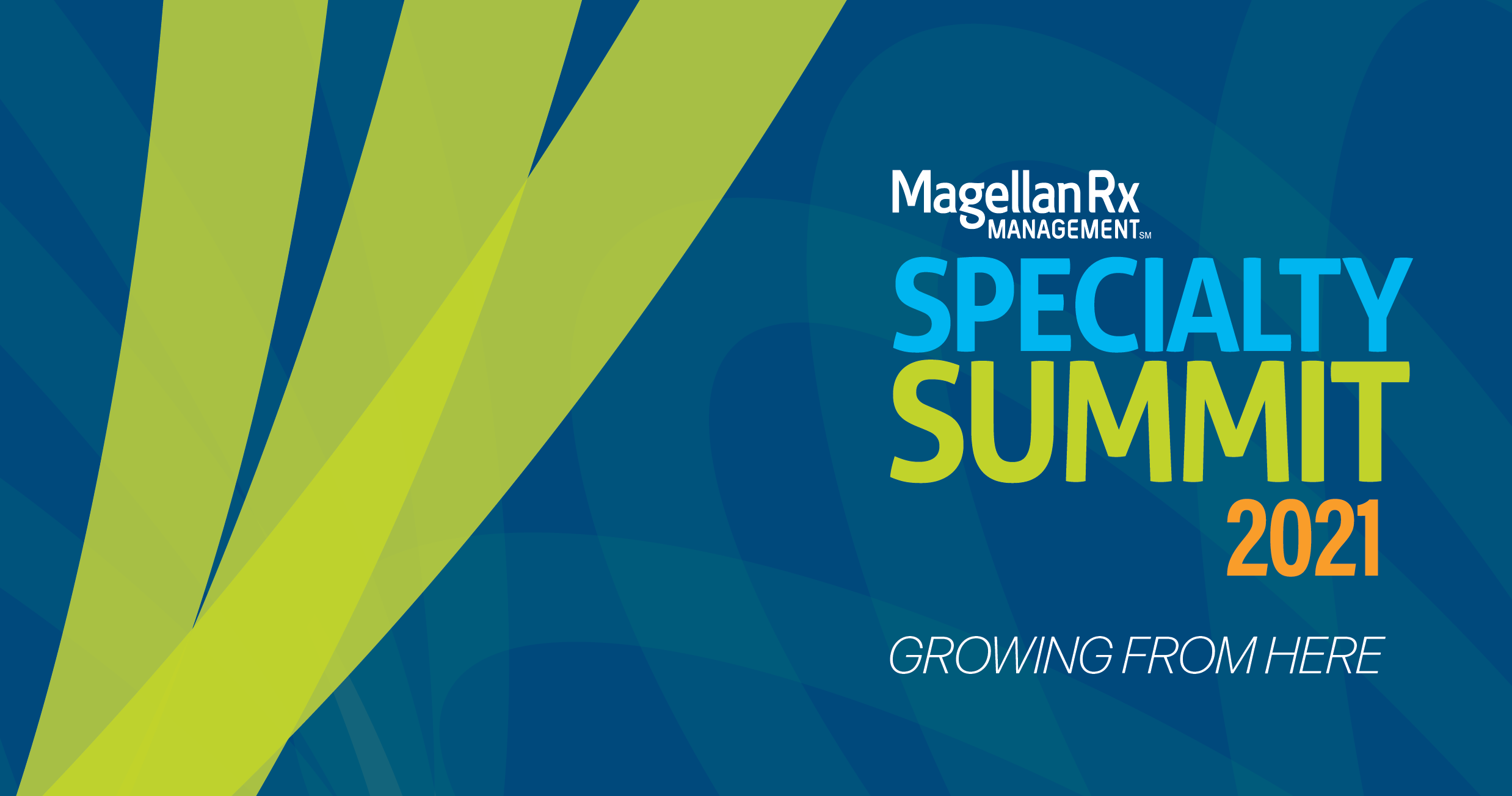 689 industry thought-leaders and influencers joined to hear:
State of the industry updates from Mostafa Kamal, CEO, Magellan Rx Management, and Kenneth Fasola, CEO, Magellan Health
A specialty year in review with Steve Cutts, PharmD, SVP & GM, MRx Specialty
Perspectives on the price of drug sustainability with industry leaders from Bayer Pharmaceuticals, Blue Cross and Blue Shield of Alabama, and the Institute for Clinical and Economic Review (ICER), moderated by Steve Cutts
Innovations in oncology, a keynote from Leo Nissola, MD
Strategies on medical pharmacy management with payer experts from Independent Health Association, Medica and Moda Health, moderated by Kristen Reimers, RPh, SVP, MRx Specialty Clinical Solutions
A patient story about growing with Gaucher featuring Emma Rooney
The pulse on policy with industry experts Brian Coyne, VP, Federal Affairs, Magellan Health and Claire Wulf Winiarek, VP of Policy, PCMA
A spark of inspiration and motivation with Simon T. Bailey
More than 1,000 registered to watch live video playback as well as hours of on-demand content curated for this year's virtual experience, including:
Expert Payer Insights: What's New in Specialty Management?
A Deep Dive into Specialty Trends with Doug Long, Vice President of Industry Relations at IQVIA
Real-World Interventions for Managing Oncology Spend
A Real-World Solution to Combat Social Isolation During COVID-19
The Path to Better Biosimilar Management
Solution Spotlight: Hemophilia
Solution Spotlight: High-Cost Therapy
Replay: Medical Pharmacy Trend Report Webcast… and more!
Don't worry if you missed it! You can still register here to receive access to the playback and on-demand content.
Mark your calendars to join us next year in person in NYC on August 29-31, 2022, for the 19th annual Specialty Summit. We look forward to another year of specialty insights and innovation!