Autism Awareness Month: A Family's Story
April is Autism Awareness Month and another opportunity to promote inclusion and self-determination for those on the autism spectrum. Like many impacted by this challenging disorder, my family has our own story and my hope is that by sharing it, we can help others.
Our now nine year old son, Vaughn, was diagnosed with autism at 18 months. A mere 13 months younger than his typically-developing sister, my husband and I could tell that something was not quite right with our son. Vaughn wasn't walking or talking and was overly-obsessed with anything that spun. He wouldn't make eye contact with people and wasn't motivated to engage with our family. It was both scary and heartbreaking and we knew we needed to do something. Little did we know how much our next steps would change, and continue to shape, our lives.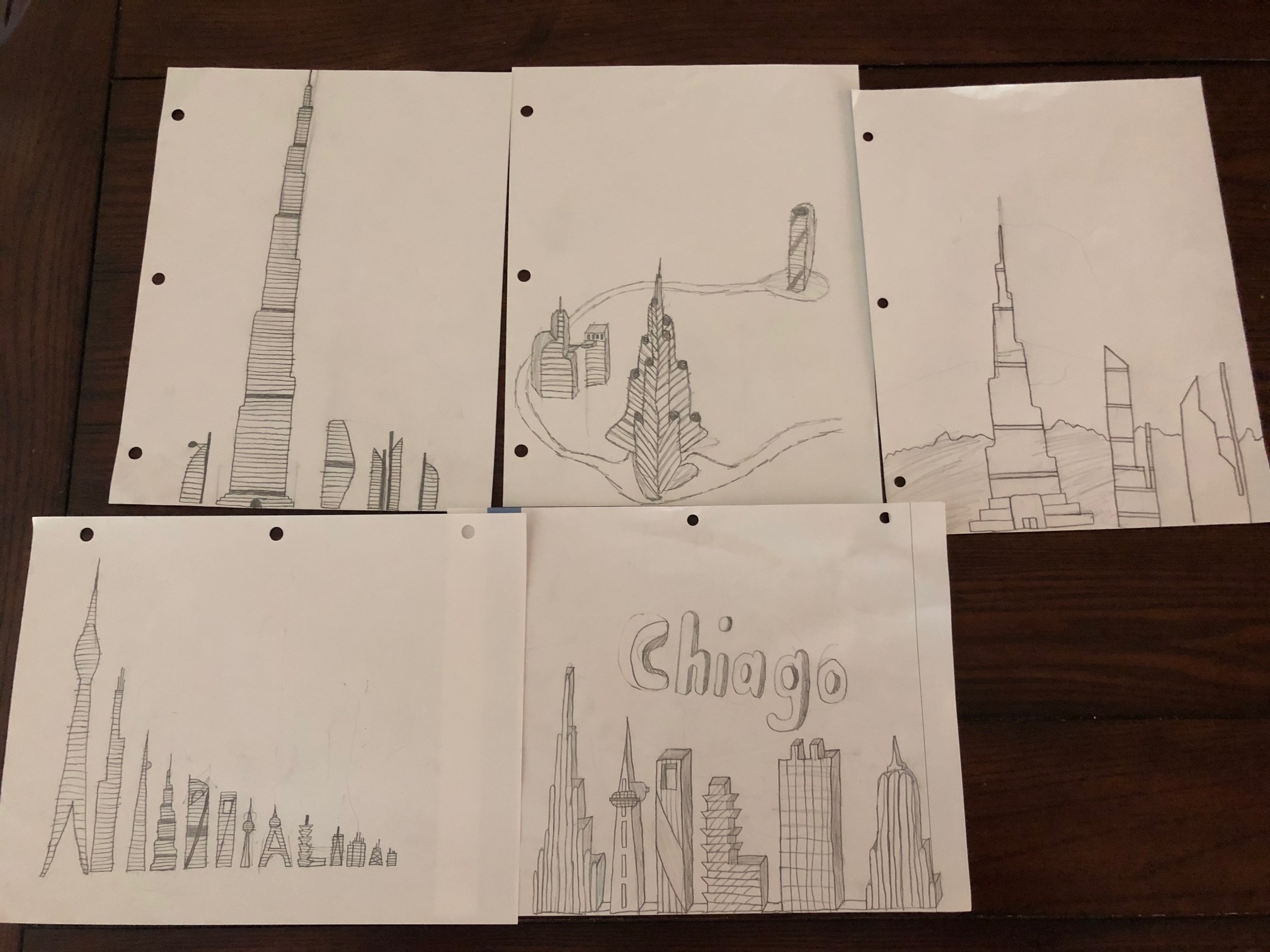 Artwork by Vaughn
The day we were given the diagnosis was one of the hardest days of my life. I worried about my son's future and whether he would ever learn to communicate his needs, make friends or even live independently. As a mother, you want those things for your children and you worry when the future path isn't clear. Thankfully my husband and I parked our tears and bonded together to do everything we could to change the trajectory of Vaughn's life. We quickly immersed ourselves in learning all we could about this complex and wide spectrum disorder, discovering just how important it was to intervene early and often for the biggest impact. And we did just that; fully determined, we dove in and never looked back.
While most children were enjoying the freedoms of exploration and play, Vaughn was working as many as 35 hours a week for years on things that would seem so simple to some—things like learning how to speak and shape sounds, how to play appropriately with toys and even how to properly engage other children and people. My husband and I often marveled at how hard Vaughn worked and how little he complained. However, as parents, we often struggled to strike the balance between being therapists consistently executing interventions and being just a regular mom and a dad to both of our children.
Fortunately, and with the help of many wonderful people and organizations, we were able to effectively navigate the system and provide Vaughn with comprehensive services and support, some of which he still receives today. Vaughn is in a typical classroom, participating in typical activities and has many friends. He is a talented artist with a creativity and sense of design well beyond his years. And, most importantly, he has a loving and supportive big sister that celebrates his success, despite the years of being in her brother's autism shadow. We are fortunate.
In an effort to honor those that have helped us and to give back to our community, I have joined the board of directors at Arizona Autism United as they have played, and continue to play, a key role in Vaughn's treatment and success. It is my goal to do whatever I can to support this organization that has done so much for my family and share what we have learned to help other families struggling with autism in our community.
I've said it a million times, and will say it again. If I could go back in time to the day Vaughn was diagnosed and change things, I wouldn't. He is such a special and creative person that has positively shaped how our family sees the world. Our journey has made us who we are and we are grateful for the lessons we've learned and the people we've met along the way. This Autism Awareness Month, take the time to learn more about autism and what you might be able to do to help those in your own community.