Meet Adam: On the Road Again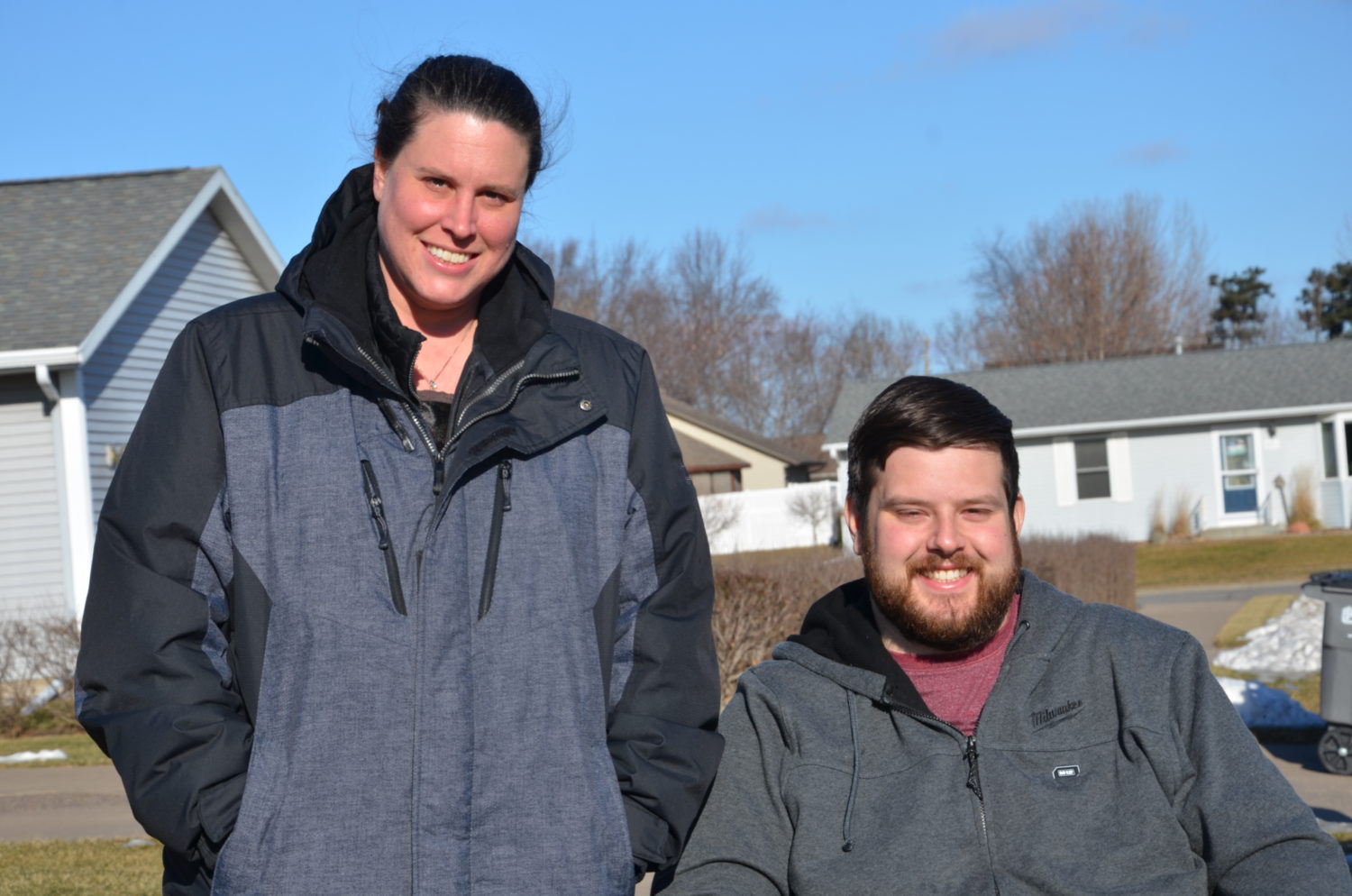 There's nothing quite like a good comeback. It's a testament to the determination of the human spirit, and a reminder of why second chances can be a great thing. The beauty of a comeback is that it happens in many forms. It could be an athlete getting back on the field after a major injury, or a determined older student going back to school to finally earn their degree. For Adam McCullough, it's finding his way back into the driver's seat.
For most of his life, Adam, 28, lived without a disability. He grew up in Holmen, WI, and played college football at Macalester College in St. Paul, MN. After graduating, he got a job at the Minnesota Department of Agriculture as a hydrologist, where he'd gather samples of water from lakes and rivers and test what was in them. But on December 26, 2016, Adam was driving home and crashed his car after hitting an icy patch on the road. The accident left him paralyzed from the chest down.
At first, Adam's main focus was learning how to navigate life in a wheelchair. Simply getting around his parent's home on his own was a challenge. He set his sights on building strength through physical and occupational therapy, and took part in trial studies for new treatments. Over time, he regained some movement in his hands. As he became more independent, he realized just how much he missed driving.
"Little things pop in your head," says Adam. "If I want to go to the grocery store by myself, I just don't have that option. It's been limiting, you know? I think anyone can picture that."
Having made so much progress in other areas of his life, he started wondering if there was a way he'd be able to drive again. After talking with his doctor and doing some research, Adam told his TMG IRIS Consultant, Julie, of his new goal. They started this journey by first getting Adam an accessibility assessment to see what he would need to do to drive again. They then got Adam a learner's permit so that he could practice driving an accessible vehicle. Adam also needed to take a driver assessment to determine the exact equipment he would need in his vehicle so that he could safely and easily drive. Finally, he will have to pass the Division of Motor Vehicles (DMV) road test to get his license.
Through it all, Adam and Julie have worked closely together. They spent time looking into funding options to cover the driving assessment and equipment, and options to purchase a van. Even when the road got long, they knew that together Adam could reach his goal.
"Julie is there every step of the way," says Adam. "We educated ourselves and researched everything together. Without Julie, I wouldn't be talking to you [about driving] right now."
Of course, Julie is quick to say that Adam has been the driving force behind making all of this happen. His grit and persistence to get back to driving and regain independence is amazing, and she says it's been wonderful to watch him continue to make progress in many different areas of his life.
"Adam has a passion for self-direction," says Julie. "He's coming to me saying 'This is what I need, this is what I want.'"
In January, Adam was finally able to drive for the first time in two years when he test drove accessible vans to figure out which equipment worked best for him. The driving consultant feels confident that, after a few more sessions, Adam will be able to pass the DMV's road test and get his driver's license. He says he was thrilled to be driving his dad around for a change.
As Adam gets closer to getting his license, he's excited for all the possibilities that will open up. Driving his dogs out to the dog park; getting himself to work on his own; visiting far-away friends. However, more than anything else, he's simply excited to be behind the wheel again.
"When I get the car, I'll turn the radio volume up all the way and just drive around by myself for an hour," says Adam. "My dog will have her head out the window. Me just driving around and torturing people with my singing voice!"