Standing up to Bullying: Bullying-prevention strategies for military children
April is the Month of the Military Child, which celebrates and acknowledges the children of our service members. While living with a military family member can make children resilient and strong, this lifestyle can sometimes make them more susceptible to bullying in a school setting.
The Army's Adolescent Support and Counseling Services (ASACS) program is a wonderful resource for military families looking for bullying awareness and prevention tactics. The ASACS program provides confidential counseling for adolescents and families to help them thrive while supporting a loved one stationed overseas.
Magellan Federal provides 23 ASACS counselors and four Clinical Supervisors at 22 Department of Defense schools worldwide and is intimately familiar with bullying issues that are prevalent within the military adolescent population. If you are a teacher, counselor, parent, or caregiver, here are some effective techniques our counselors have used to educate and help safeguard military children against bullying.
Educate with Games with Prizes
Create a bullying awareness event to open a discussion about what bullying looks like and how to take action. Have students write down what they would do if their friend was bullied on a sticky note wall and participants spun a wheel to answer questions about bullying scenarios to win a prize. This helps children understand how to identify bullying and actionable skills they can call upon to get help.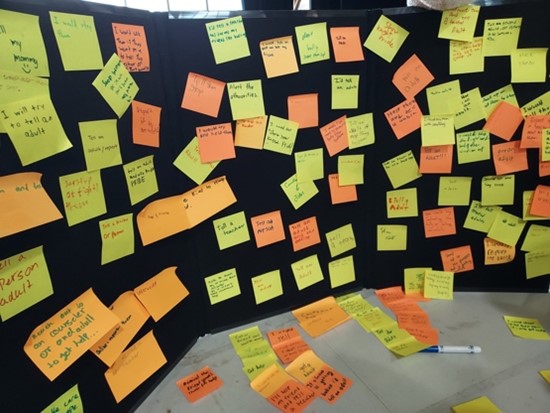 Encourage Role Play
We have also found success with conducting lessons on healthy communication through role play. Ask kids to create skits to demonstrate different communication styles. These will help participants identify assertive, aggressive, passive-aggressive, and passive communication, body language, and appropriate social filters to promote healthy communication and dialogue.
Then discuss how other communication styles could be hurtful and why social filters help to improve relationships and decrease instances of bullying.
Organize a Kindness Event
Organizing a school-wide prevention activity can help promote kindness and gratitude on a greater scale. Encourage students to write notes to friends, students, teachers, and staff about what they appreciated about that person. One of our recent events had about 700 messages written!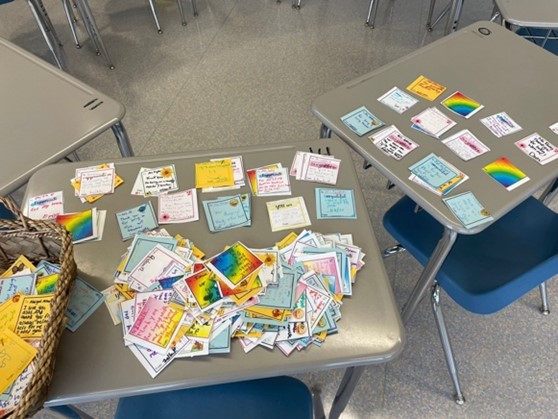 Schedule Ongoing Discussions
Conduct mini lessons on topics such as bullying prevention and empathy building. Setting aside a scheduled time to chat about bullying-related topics will keep it top of mind and build trust. These talks can also be used as an alternative to detention.
Bullying is a serious issue for military children, who may be more vulnerable in school settings due to their unique lifestyle. As caregivers, educators, and advocates, we must collaborate to provide resources and support to create a safe and inclusive environment for all children. By implementing these effective techniques, such as educating through games, encouraging role play, organizing kindness events, and scheduling ongoing discussions, we can equip military children with the necessary skills to identify and stand up to bullying. Let's continue to prioritize the safety and well-being of our military children, not just in April — but every day.