Mental health awareness for Black communities
For July Black, Indigenous and People of Color (BIPOC) Mental Health Awareness Month, we are pleased to share our e-interview with Dr. Tonicia Freeman-Foster, Ed.D, CDP, CHES®, PMP, co-founder and principal consultant at Kusudi Consulting Group, and change specialist at Change Matrix, on mental health for Black people and African Americans
Magellan: What are some sources of stigma related to mental health treatment in Black communities?
Dr. Freeman-Foster: One source of stigma stems from slavery where Blacks and African Americans were deemed to be strong so that they could do the work. There were adverse consequences, including death, for those who were deemed to be weak. Because of this, in so many ways we have internalized strength to mean that you have to be able to do the work. You must be able to always put on a smile, even when you are sad or not feeling well. We have internalized this to the point of when we are not feeling well, we feel the judgment of it as a weakness or being lazy. This is why the message "it's okay not to be okay" is critical, and it's critical that we as Blacks and African Americans say it, practice it, and live it. Mental health is health too.
Another huge factor is the intersection between mental wellness and faith. There is some belief that if you are feeling sad, then you probably did not pray enough, or you do not believe in God enough, or that you do not have enough faith. The belief that overall, you are weak spiritually. No one wants to be seen as weak, and so as a result we do not seek help. It's important that we understand that we can do both simultaneously. We can seek earthly help for our mental wellness AND we can pray too.
Magellan: Tell us about your presentation Equity as an Expectation on August 30th at 2:00 p.m. ET.
Dr. Freeman-Foster: With Equity as an Expectation (information and free registration under Upcoming Events here), we will explore strategies to create an environment where people, no matter their demographics or life experiences, can expect that they will receive culturally responsive services in an equitable manner and have equitable outcomes.
The reason that equity is missing in a lot of our programs and services is because it has been allowed to be optional. I compare it to a grocery store. You have young adult services on aisle five, HIV services on aisle six, mental health services on aisle seven, substance use services on aisle eight, physical health on aisle nine, and then equity on aisle three. If we truly want to make a positive impact in all our interactions, then equity must be the shopping cart. It must be the first thing that you come in the door with, and the thing that everything builds on top of. It is about interweaving equity practices into everything that we do, versus having equity as an optional standalone practice. There must also be accountability measures in place for all team members, and a consistent process for reviewing progress, outcomes measures, and follow-up actions.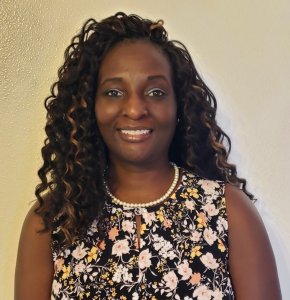 Dr. Tonicia Freeman-Foster has over 20 years of experience in cultivating hope, resiliency, and wellness through her work with underserved persons and marginalized communities. She is passionate about her work in assisting organizations and leaders in understanding how their beliefs and actions impact diversity, equity, inclusion, belonging, and justice for staff, clients, and communities. Dr. Freeman-Foster possesses extensive experience in matters related to mental health, substance use, child welfare, HIV/AIDS, and LGBTQ+, youth and young adult, women, Black, Indigenous, and People of color (BIPOC) populations. 
Dr. Freeman-Foster is the co-founder and principal consultant at Kusudi Consulting Group, and she also currently serves as a change specialist at Change Matrix. In these roles, she provides training, technical assistance, and coaching to individuals, communities, and organizations throughout the nation. In her previous role, Dr. Freeman-Foster served as project director of the Florida Healthy Transitions program and led the development of an innovative peer-to-peer behavioral health model for youth and young adults. Dr. Freeman-Foster possesses a Bachelor's degree in Health Science Education (Community Health) from the University of Florida, a Master's degree in Human Services (Organizational Management and Leadership) from Springfield College, and a Doctorate degree in Education (Organizational Leadership) from Argosy University. Dr. Freeman-Foster is a Certified Diversity Professional, Certified Health Education Specialist, Certified Courageous Conversations About Race™ Practitioner, and Certified Project Management Professional.
This is an excerpt from the Magellan Healthcare eMpowered for Wellness July 2021 newsletter. To read the full article, go here. For more information and resources to support BIPOC mental health, and to register for Dr. Freeman-Foster's continuing education credits-eligible webinar, visit MagellanHealthcare.com/BIPOC-MH