Depression is more than just a rough patch
Even before the COVID-19 pandemic entered our world, the prevalence of mental illness and suicidal ideation in the US was increasing. In 2019, 61.2 million American adults (24%) had a mental illness and/or substance use disorder, an increase of 5.9% over 2018.[1] Depression – a sad mood that lasts for a long time and interferes with normal, everyday functioning – for those under age 50 increased steadily from 2016 to 2019:[1]
6% increase among those aged 12-17
1% increase among those aged 18-25
6% increase among those aged 26-49
From 2009 to 2019, suicidal thoughts, plans and attempts increased among:[1]
Young adults aged 18-25, 95%, 98.8% and 62.4%, respectively
Adults aged 26-49, 23.3%, 50% and 24.5%, respectively
Increased stressors brought about by the pandemic – grief and loss, social isolation, financial instability, fear, etc. – have exacerbated the state of mental health in the US. More people from January – September 2020, compared to all of 2019, sought help for anxiety (93% increase) and depression (62% increase).[2] Since COVID-19 began, suicidal ideation in the US has more than doubled, with younger adults, racial/ethnic minorities, essential workers, and unpaid adult caregivers experiencing disproportionately worse effects.[3]
Recognizing the symptoms of depression
Depression can have different symptoms depending on the person, but in most people, a depressive disorder changes how they function day-to-day, and usually for more than two weeks.
Learn the FACTS:
Feelings: Being extremely sad and hopeless, losing interest or enjoyment from most daily activities
Actions: Exhibiting restlessness or feeling that moving takes great effort, having difficulty focusing, concentrating on things, or making decisions
Changes: Gaining or losing weight due to changes in appetite, changing sleep patterns, experiencing body aches, pain, or stomach problems
Threats: Talking about death or suicide, attempting suicide or self-harm
Situations: Experiencing traumatic events or major life changes, having a medical problem or family history of depression
A serious symptom of depression is thinking about death or suicide. If you are in crisis or considering suicide, or if someone you know is currently in danger, please dial 911 immediately.
We encourage you to watch a recording of our webinar, "Depression is more than just a rough patch," and find additional resources addressing depression at MagellanHealthcare.com/Mental-Health.
---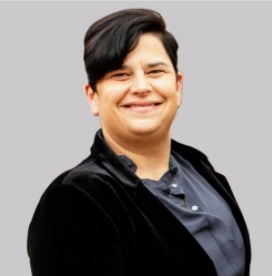 Jamie Hanna, MD, serves as the medical director for the Magellan of Louisiana Coordinated System of Care (CSoC) program. She is board certified in Psychiatry and Child and Adolescent Psychiatry. Prior to joining Magellan in 2020, Dr. Hanna served as an assistant professor and assistant training director with Louisiana State University School of Medicine, working with the acute behavioral health unit, and leading the psychiatric consultation-liaison service and emergency psychiatric services at Children's Hospital of New Orleans. Dr. Hanna completed medical school at the University of Alabama School of Medicine and a subsequent internship in Pediatrics, residency in General Psychiatry, fellowship in Child and Adolescent psychiatry, and fellowship in Infant Mental Health with Louisiana State University in New Orleans.
---
[1] https://www.samhsa.gov/data/sites/default/files/reports/rpt29392/Assistant-Secretary-nsduh2019_presentation/Assistant-Secretary-nsduh2019_presentation.pdf
[2] https://mhanational.org/issues/state-mental-health-america