Depression and mental health screening
Among those who experience a mental health illness, more than half do not receive treatment.[1] The 2019 National Survey on Drug Use and Health reveals no treatment was received by:
90% of the 20.4 million individuals aged 12+ who have a substance use disorder (SUD)
55% of the 51.5 million individuals aged 18+ who have any mental illness (AMI)
35% of the 13.1 million individuals aged 18+ who have a serious mental illness
90% of the 9.5 million individuals aged 18+ who have a co-occurring SUD and AMI
57% of the 3.8 million individuals aged 12-17 who have had a major depressive episode
In fact, what we've seen in our data is that 60% of patients who are admitted to inpatient care were first seen in a primary care setting within 6-12 months of the admission and the mental health condition was either missed or not addressed.
Through effective screening for mental health conditions on your own or through a physician or mental health professional, it is possible to identify problem areas and get help, so you can live a happier and healthier life.
Mental health self-screening tools
Magellan Healthcare provides links to reputable, free self-assessments of behavioral/mental health, substance use and more.* Once you complete an assessment, be sure to review your results and any recommendations with your doctor.
*Note these are links to outside websites that are not monitored by or affiliated with Magellan Healthcare. If your screening results indicate you are at high risk, call 911 or go to the emergency room immediately.
We encourage you to watch a recording of our webinar, "Depression is more than just a rough patch," and find additional resources addressing depression at MagellanHealthcare.com/Mental-Health.
---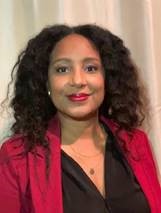 Candice Tate, MD, MBA, serves as a medical director at Magellan Healthcare. Dr. Tate's treatment philosophy includes a strong physician-patient therapeutic alliance and safe, responsible medication management. Dr. Tate joined Magellan in 2017. She has years of experience in psychotropic medication management for a variety of psychiatric conditions in inpatient and outpatient settings. During her graduate medical training, Dr. Tate was extensively trained in psychodynamic psychotherapy and was supervised by experienced psychoanalysts. She is also familiar with cognitive-behavioral therapy (CBT), interpersonal therapy (IPT), and dialectical behavior therapy (DBT). Dr. Tate graduated from the University of Tennessee Medical School in Memphis and completed her graduate medical education in General Psychiatry at Northwestern University's Feinberg School of Medicine in Chicago, IL. Dr. Tate is a board-certified psychiatrist by the American Board of Psychiatry and Neurology.
---
[1] https://www.samhsa.gov/data/sites/default/files/reports/rpt29392/Assistant-Secretary-nsduh2019_presentation/Assistant-Secretary-nsduh2019_presentation.pdf