Spotlight Magellan Health: Healthcare HR Professionals
The third week in March is designated to recognize the Healthcare Human Resources (HR) Professionals and their important role in the continuum of care. This week celebrates the hard work HR professionals do who work in hospitals, health systems, clinics, and other healthcare organizations. Today's healthcare landscape creates more complex issues for HR professionals who navigate challenges like talent shortages, compensation and benefits, employee wellness, and government regulations. We're spotlighting three of Magellan Health's Healthcare HR Professionals who each explain why they chose a career in Healthcare HR, and what is the most rewarding and challenging aspects of working in this field:
Tammy Curry, lead payroll specialist, has been with Magellan for three and a half years.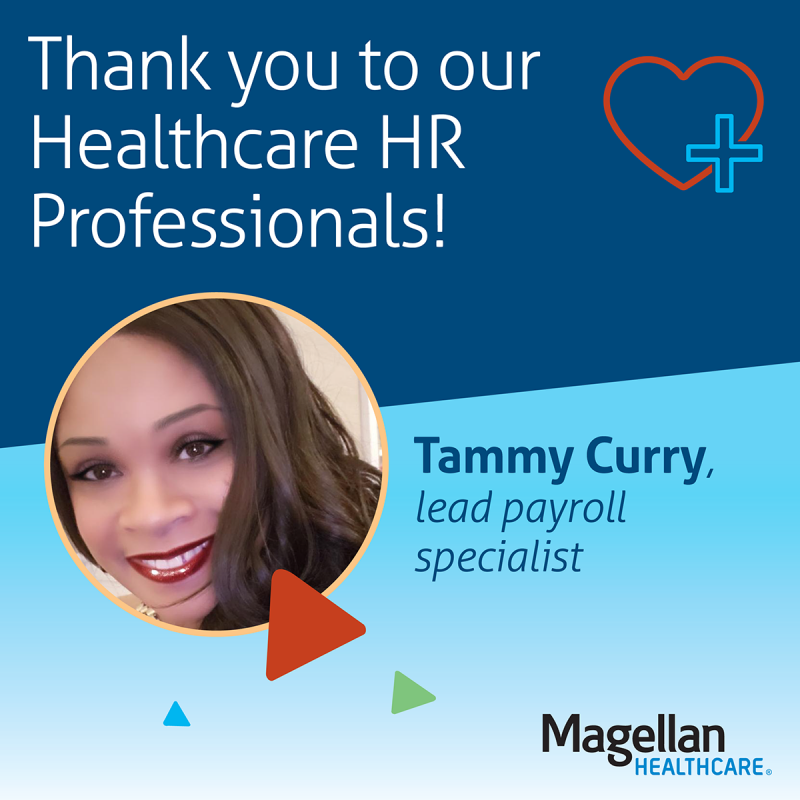 Karen Cronan, principal compensation consultant, has been with Magellan for five years.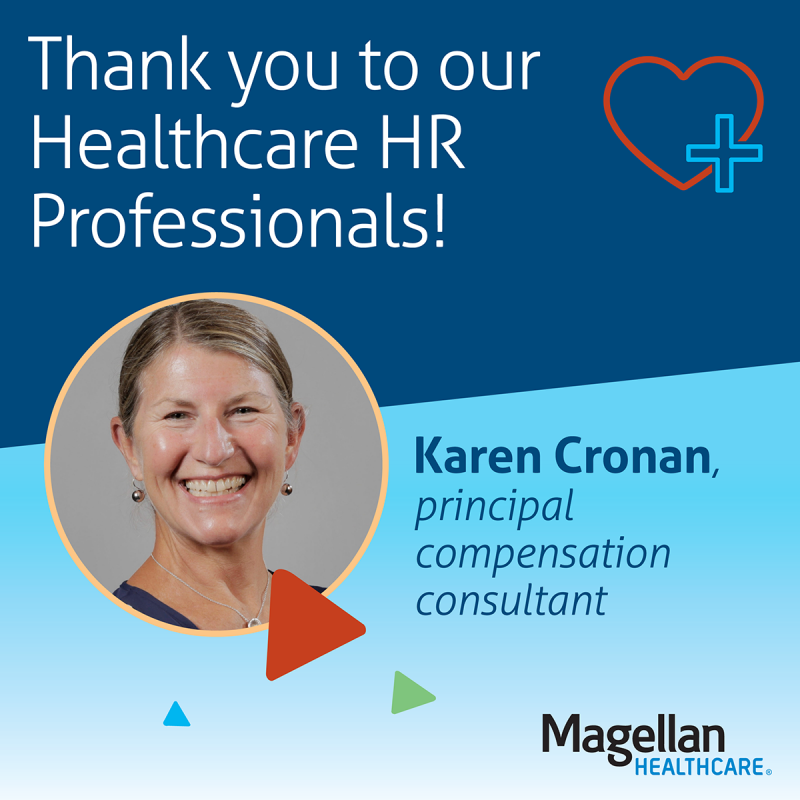 Beth Moore, human resources business consultant, Magellan Federal, has been with Magellan Federal for eight years.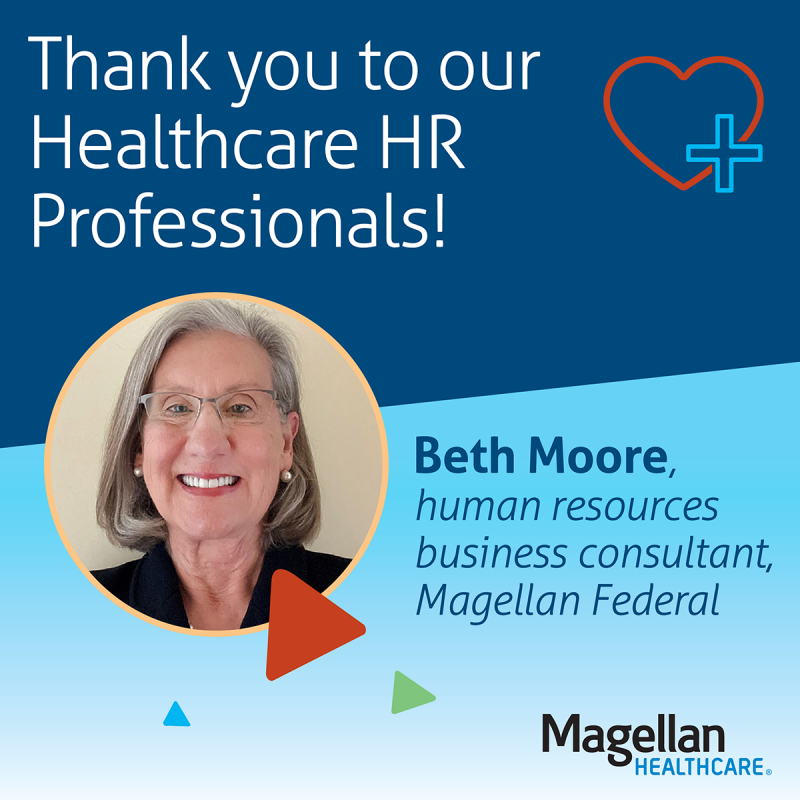 Continue reading to learn more from Tammy, Beth, and Karen on their experiences as Healthcare HR Professionals:
Why did you want to pursue Healthcare HR and what is the most rewarding aspect of working in this field?
Tammy: I love working with numbers, so payroll is natural for me and exciting. From my understanding, across the board at all companies I've ever worked for, payroll is the most important and vital department in the company. The most rewarding aspect of working in this field is knowing that the company's biggest asset, our employees, are paid correctly and on time. That makes both me and the employees happy!
Karen: I have always been interested in medicine, physiology, health, fitness, and wellbeing. That combined with my love for mathematics and compensation attracted me to HR and compensation roles in healthcare.
Beth: Magellan Federal HR is a third career for me and a great fit following directing federal behavioral health contracts and an Air Force clinical social work career. I most enjoy providing HR consultation to leaders across the employee experience from organizational design informing staffing solutioning of new business to complex employee relations and retention areas.
What are some challenges you face in this profession and how do you overcome them?
Tammy: Working in payroll can be challenging at times but can also be immensely rewarding. The biggest challenge that I face in my profession is having to chase after employees to submit their timecards for pay processing.
Karen: In recent years with the pandemic and rapidly changing economic environment, it has been challenging to keep up with the market with respect to the ability to attract and retain talent.  The pandemic induced early retirement of so many baby boomers, which greatly affected the talent pool.  That, combined with the much smaller cohorts of younger generations, has really strained recruiting efforts, and driven up salary demands.
Beth: Post-COVID, many behavioral health professional workplace location options have moved to a tele-work environment. While this expands the options for the job seeker, it can be challenging for staffing site locations. In my role, I work closely with operational leaders and talent acquisition to develop plans to mitigate these challenges and look for innovative solutions to meet the staffing requirements.
Is there anything you'd like to highlight about working in Healthcare HR?
Tammy: Healthcare HR provides a range of opportunities to progress, which includes payroll, benefits, compensation, recruiting, and human resources. I love knowing that if I'm not challenged in my current position, there is always room for growth.
Karen: I find working in Healthcare HR rewarding because in healthcare, we provide very important care and services to fellow human beings which makes a positive impact in the world.
Beth: I particularly enjoy my role in Federal's Health Services Division and Strategy and Growth consulting on organizational design, human capital labor category solutioning, and workforce planning.  It's the collaboration with the team that's exciting with the goal of aligning business objectives with Magellan's strategic goals.
What does National HR Healthcare Professionals week mean to you?
Tammy: HR professionals are learners who seek new ways to solve old problems, enablers who make others better, and value creators who help all stakeholders win. National Healthcare HR Professionals week means that HR professionals in healthcare organizations throughout the nation are recognized for their vital role across the continuum of care.
Karen: It gives those of us who work for healthcare companies an opportunity to highlight and celebrate our participation in serving those in need.
Beth: It's recognition of one of the many areas HR professionals may focus. Healthcare is a dynamic and challenging field for HR professionals and it's great to see the specialization recognition.