Q&A: How the Exceptional Family Member Program Supports Military Families with Special Needs
The Exceptional Family Member Program (EFMP) provides care and services for military families with special needs – whether that is an adult or child. The program has served over 55,000 Army EFMP family members across a total of 32 locations within and outside of the continental U.S. In this Q&A with Magellan Federal senior program analyst Brandon Greenwood, we learn more about the important work with special needs families.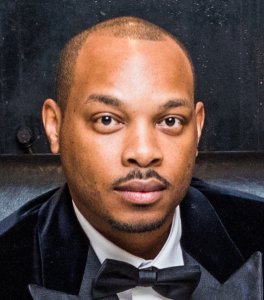 How does EFMP work?
Greenwood: There are three components to EFMP: Medical, Human Resource Command HRC(Assignments), and Family Support. Magellan System Navigators fall under the Family Support umbrella where we offer non-clinical case management to our clients. We provide support to soldiers and their dependents to make their transition to and from their duty stations as seamless as possible all the while providing support groups, educational workshops, Individualized Education Plans (IEP) assistance, and bringing exciting and inclusive special events to our population.
What are System Navigators?
Greenwood: System Navigators take the guesswork out of locating services in a brand-new environment for our clients, by forming relationships with community partners and service providers and connecting them to our service members and their families.
Clients are encouraged to collaborate with their Systems Navigator (SN) to create a service plan so that their individual goals are taken into account. A goal for our SNs is for them to empower our families to be the best advocate for their Exceptional Family Members as they can. We want to equip them with as many tools and as much knowledge about EFMP as possible so when they relocate, they are better prepared and informed for what may come.
How does this help families with children?
Greenwood: Our Systems Navigators also assist families with a dependent who has a special educational need with their Individualized Education Plans. SNs are trained in Wrightslaw Special Education and are able to educate parents and caregivers about their child's IEP, point out inconsistencies, correct language that may not be beneficial to the child, and also attend the meeting with the family in a support role.
Wrightslaw is a training course that provides the knowledge build-up for Special Education Law and Advocacy.  It helps the System Navigator to better understand the challenges our EFMP families experience each day in the school system.
Our SNs play a large role in the planning and execution of special events. There are several events across all our military bases, however, most of those events aren't inclusive for those with special needs. The EFMP family support program, along with the help of our SNs, create themed special events that are sensory-friendly and created with our EFMP families in mind. These events have become so popular that many sites have made them open to the entire base.
How can someone get connected to the EFMP?
Greenwood: To learn more about EFMP and the support available to your family, reach out to your local EFMP Family Support office. EFMP Family Support providers play a critical role in providing information, referral, family needs assessments, and family service plans to help you achieve the goals that are unique to your family.
---
Source: MilitaryOneSource