"Taking action to prevent suicide" webinar Q&A
By Dr. Beall-Wilkins and Dr. Jamie Hanna
Magellan Health hosted a free webinar for September Suicide Prevention Awareness Month. If your question wasn't answered during the webinar, or if you would just like to learn more about suicide prevention, read on for information shared by our webinar presenters, Dr. Rakel Beall-Wilkins, MD, MPH, and Dr. Jamie Hanna, MD. For more information and resources addressing suicide prevention, and to watch the recording of this webinar, visit MagellanHealthcare.com/Suicide-Prevention.
Question: Please say more about the interplay between chronic pain and suicide risk.
Dr. Beall-Wilkins: It is estimated that the prevalence of suicidal ideation is roughly three times greater in people living with chronic pain compared to those who do not have chronic pain, and chronic pain is linked to higher rates of not only suicidal ideation but also suicide attempts and completed suicides.[1] When coupled with impaired functionality and disability, chronic pain can result in socioeconomic hardships and limitations in access to care that further exacerbate both physical and mental health symptoms. Chronic pain and depression often go hand-in-hand, and clinical studies have shown that upwards of 85% of people with chronic pain have experienced severe depression.[2] It is essential that patients with chronic pain be routinely screened for psychiatric symptoms and acute safety concerns, and that they be referred to treatment if issues arise.
Question: Is a person really considered suicidal if they have considered it a lot but have never acted on their thoughts? What measures can we put in place for individuals with a baseline of passive suicidal ideation who are in outpatient therapy?
Dr. Hanna: Understanding the risk factors that can lead to suicidal behavior provides an opportunity to identify and support people at risk for suicide. Risk factors include a previous suicide attempt, diagnosis of mental illness/substance use, isolation, social/legal problems, trauma in childhood, a family history of suicide, recent stressors and access to lethal means. Learn more about suicide risk and protective factors from the American Foundation for Suicide Prevention and the Centers for Disease Control and Prevention. Suicidal ideation – or thoughts about suicide – is also an important risk factor and can be a warning sign of imminent suicidal behavior. There is greater risk when suicidal thoughts occur more often, over greater time periods or are more challenging to control; there are fewer barriers to acting on the thoughts; and the reason for the suicidal thoughts is to stop the pain. Identifying suicidal ideation and implementing treatment strategies are critical in preventing suicide.
It is always the goal to treat suicidality in the least restrictive setting and subsequently, treatment of suicidal ideation often occurs in the outpatient setting. There are a variety of measures that can be put in place to assess and treat suicidal thoughts in the outpatient setting. Some of these include screening, crisis intervention, and evidence-based and research-informed interventions.
One example of a screening tool is the Columbia-Suicide Severity Rating Scale (C-SSRS). This scale focuses on evidence-based metrics to assess the severity of suicidal ideation and behavior. Items on the scale also serve to differentiate between suicidal and non-suicidal self-injurious behavior.
Crisis intervention assistance is typically provided by connecting a person in crisis to trained staff for support and referral to additional services. The goal is to impact key risk factors for suicide, including depression and hopelessness, increase future mental healthcare access, and put space and time in between suicidal thoughts and action. Examples of crisis intervention services include the National Suicide Prevention Lifeline (1-800-273-8255) and Crisis Text Line (text HOME to 741741).
There are only a small number of evidence-based treatment interventions directly targeting suicide risk. These include cognitive behavioral therapy for suicide prevention (CBT-SP), dialectical behavior therapy (DBT) and Collaborative Assessment and Management of Suicidality (CAMS). Additional research-informed interventions include collaborative safety planning and reducing access to lethal means. These interventions are emphasized in both the CDC suicide prevention strategy and the Zero Suicide approach to suicide prevention.
Question: What do you say to someone who says they want to die and that life is torture, and asks why they were born? What types of things can you tell the person going through this, and how do you do it without sounding judgmental?
Dr. Beall-Wilkins: Feelings of despair, hopelessness, worthlessness and helplessness are commonly experienced by people who are in the midst of a mental health crisis. During episodes of emotional distress, it can be very difficult for some people to think positively or constructively, and this can manifest itself in the form of self-deprecating statements and thoughts of self-harm. When someone is feeling this way, it can be helpful to reassure them that things can get better, and that comprehensive treatment can improve how they feel. It's also very important to assess their safety, inquire about any thoughts they may be having of hurting themselves or someone else, and encourage them to seek immediate professional help if they're feeling unsafe.
Question: I had a family member take her life on 9/7. She went about her day as normal, and then chose to take her life that evening after placing her kids down for the night. As a family member, we are still trying to figure out why. Is this a normal feeling? Similarly, for people attempting to support those with suicidal thoughts, or who have tried to support someone who died by suicide, what suggestions do you have to help them find the balance between supporting the suicidal individual and feeling overly responsible for the suicidal individual's choices, behaviors, etc.?
Dr. Hanna: When a loved one dies by suicide, intense emotions – such as disbelief, anger, guilt, isolation and despair – can become overwhelming, and there is no right or wrong way to feel. Many people will feel confused as they try to understand why their loved one chose suicide. And it is likely there will always be unanswered questions. The events which lead to suicide are often complex and most commonly there are many factors that contribute to a person ending their life.
The feeling of guilt can lead suicide survivors to blame themselves for the death of their loved one. It is critical that survivors do not blame themselves, and that they seek support and engage in self-care. Support and self-care can include reaching out to community members, such as friends, family, co-workers and mental health providers. Both in-person and online support groups are available specifically for suicide survivors. The American Foundation for Suicide Prevention provides resources to find a support group. It can also be beneficial to seek professional help with a licensed therapist or psychiatrist, especially for symptoms of depression and thoughts of suicide.
Question: The hardest part about helping someone who is suicidal is the concern that the police will be called, and the person will end up in handcuffs. How can we change this?
Dr. Beall-Wilkins: It is often the case that family and friends of those who are experiencing acute mental health crises face the prospect of summoning law enforcement to assist in maintaining safety and facilitating transportation to care. This can be a very daunting prospect and a growing movement of advocates, policymakers and mental health providers are now pushing for reforms that would reduce the likelihood of adverse outcomes in these circumstances.[3] One such reform involves greater collaboration between police departments and mental health clinicians, including training, education and joint response to crisis calls. Preliminary data indicate this approach can be a very effective means of reducing adverse outcomes, increasing public safety and strengthening trust within communities.[4]
Question: Is being suicidal hereditary? Are the mental/emotional issues that caused a previous suicide in a family hereditary?
Dr. Hanna: There is clear evidence that suicide can run in families, and family history of suicide has been identified as a significant risk factor for suicide. Studies show that individuals who have a parent or sibling die by suicide are two and a half times more likely to die by suicide than those without a family history of suicide. Research has identified a number of genes that appear to be associated with suicide risk. Psychiatric illness has also been shown to run in families and is a risk factor for suicide. Depression plays a role in over half of all suicide attempts. Children of parents with depression are three times as likely to develop major depression, anxiety disorders and substance use – all of which increase the risk of suicide.
While family history of suicide and psychiatric illness are important risk factors of suicide, other risk factors include previous suicide attempts, depression, substance use, stressful life events, physical illness and access to lethal means, among others. Suicide occurs as a result of many interacting genetic and environmental factors. Family members share genes, and they often share experiences – they eat together, live together and face economic stressors and loss together. These shared experiences may combine with genetics to increase an individual's vulnerability to suicide. This does not mean that everyone with a family history and increased risk of suicide will have suicidal behavior, but that they could be more vulnerable and should take steps to reduce their risk. These may include early evaluation and treatment of mental illness and building protective factors to buffer against suicidal behavior.
Question: Could you speak to the legalities of those who need help but are past the age of responsibility, and family members and friends are told there is nothing they can do if the person refuses the help or that we can't keep them somewhere against their will?
Dr. Beall-Wilkins: In most jurisdictions, the ability to commit an individual to treatment against their will is typically conferred by the courts based upon three guiding principles: harm to self, harm to others and evidence of significant mental deterioration that renders an individual unable to practice self-care in their own best interest. If an adult person is explicitly stating an intention to hurt themselves or others, or exhibiting grave mental disability, they can be involuntarily committed for observation, evaluation and acute stabilization.
---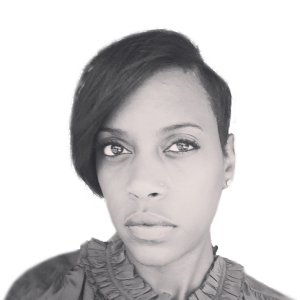 Rakel Beall-Wilkins, MD, MPH, serves as a medical director for Magellan Healthcare. Prior to joining Magellan in 2018, Dr. Beall-Wilkins assisted in the launch of an addiction psychiatry clinic embedded within Harris Health System's Healthcare for the Homeless Program, to combat local impacts of the nationwide opioid and synthetic cannabinoid ("K2") epidemics. Dr. Beall-Wilkins also served as a member of the Baylor College of Medicine faculty with clinical duties at both the Ben Taub General Hospital Psychiatric Emergency Center and the Thomas Street Health Center. There she helped to expand behavioral health services by launching a neurocognitive clinic collaborative to better screen, diagnose and treat individuals with HIV/AIDS-associated neurocognitive disorder and psychiatric comorbidities. She is a graduate of the University of Texas at Austin and the Johns Hopkins School of Public Health, where she obtained a Master of Public Health degree. She obtained her medical degree from Baylor College of Medicine.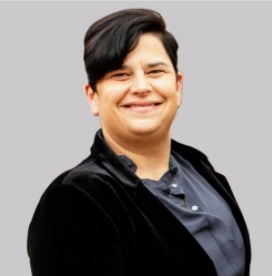 Jamie Hanna, MD, serves as the medical director for the Magellan of Louisiana Coordinated System of Care (CSoC) program. She is board certified in Psychiatry and Child and Adolescent Psychiatry. Prior to joining Magellan in 2020, Dr. Hanna served as an assistant professor and assistant training director with Louisiana State University School of Medicine, working with the acute behavioral health unit, and leading the psychiatric consultation liaison service and emergency psychiatric services at Children's Hospital of New Orleans. Dr. Hanna completed medical school at the University of Alabama School of Medicine and a subsequent internship in Pediatrics, residency in General Psychiatry, fellowship in Child and Adolescent psychiatry, and fellowship in Infant Mental Health with Louisiana State University in New Orleans.
For more information and resources addressing suicide prevention, and to watch the recording of this webinar, visit MagellanHealthcare.com/Suicide-Prevention.
---
[1] Pergolizzi JV (2018) The risk of suicide in chronic pain patients. Nurs Palliat Care 3: doi: 10.15761/NPC.1000189.
[2] Sheng, J., Liu, S., Wang, Y., Cui, R., & Zhang, X. (2017). The Link between Depression and Chronic Pain: Neural Mechanisms in the Brain. Neural plasticity, 2017, 9724371. https://doi.org/10.1155/2017/9724371
[3] https://www.npr.org/2020/09/18/913229469/mental-health-and-police-violence-how-crisis-intervention-teams-are-failing